Are you thinking about making some renovations to your home this year? Perhaps you are considering remodeling a kitchen or bathroom, or you are thinking about installing the sunroom, shed, or deck that you have always wanted. If you are weighing this decision, it is important to know what the best home updates are in terms of return on investment later on down the road when it might come time to resell your home.
Conventional wisdom would dictate that a kitchen renovation is among the best home updates when it comes to return on investment, but upgrading a kitchen has become considerably more expensive as the price of materials and appliances has risen. For example, an upscale kitchen renovation with high-end appliances and granite can now cost over one hundred thousand dollars.
The Best Home Updates
According to a cost versus value report by Remodeling Magazine, the best home updates in terms of return on investment are a manufactured stone veneer which comes with a whopping 96 percent return on investment, a new garage door which will get you a 94 percent return of your money back at resale, and a minor kitchen remodel which will come with a 78 percent return if you do not splurge too much. Some of the other best home updates for a high return on investment include a fiber cement or vinyl siding replacement, vinyl or wood window replacement, a new steel front door, a wooden or composite deck addition, a middle-range bathroom remodel, and roof repairs, preferably replaced with asphalt shingles.
The Worst Home Updates
On the other hand, the worst home updates in terms of return on investment include an upscale bathroom remodel which will see a 57 percent return, a major kitchen remodel which sees a 54 percent return, a fiberglass grand entrance seeing a 53 percent return, and a master suite addition which sees a 52 percent return. In the case of a master suite addition, you may put as much as 280 thousand dollars into the upgrade, but only get back 145 thousand dollars in return. This would not be a wise investment of your time and money.
To help you make better home improvement decisions, take a look at what renovations other residents in your neighborhood are making before making investments in home upgrades that will recoup only half the price tag. As a general rule of thumb, smaller home renovation upgrades that have a large effect on aesthetic appeal will see the greatest return on investment. This includes window, door, siding, and roofing replacements. Conversely, the more money you put into a home renovation does not mean you will get more money back when it comes time for resale. As the real estate market slows down due to home prices peaking and flat sale rates, it may be even more difficult for homeowners to recoup their money spent on various improvement projects. In fact, in 2018 homeowners spent 395 billion dollars on home renovation projects.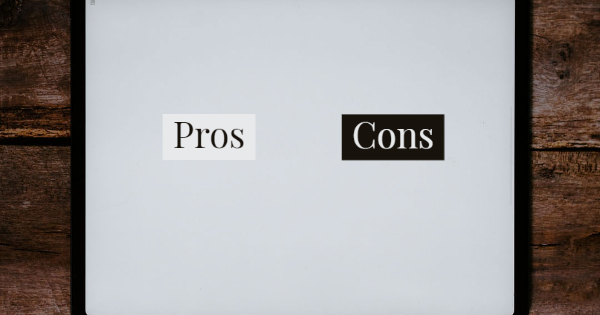 Here is some additional information on some of the best and worst home updates you can make and why.
A Steel Entry Door
One of the cheapest and best home updates you can make is a steel entry door replacement. This is a fairly cheap way to instantly increase the curb appeal of your home. The return on investment for a middle-range steel door, which costs about 1800 dollars, is just under 70 percent. A steel door is much stronger and more durable than a wooden or fiberglass one, which provides your home with increased security. A steel door is also not prone to cracking or warping, unlike its wooden and fiberglass counterparts. Designer doors also come in a plethora of different colors and styles. However, the return of investment for steel entry doors has been decreasing. In 2015, a home seller could not only fully recoup the cost of a steel entry door, but see an additional 20 percent return.
A Wooden Deck Addition
A new wooden deck can be a welcome sight for many potential home buyers. A wooden deck addition will only cost you about 14 thousand dollars and eventually see a return of around 10 thousand dollars for a 72 percent return on investment. This figure has been going down since 2018 when it was more than 80 percent, but still remains a wise investment. These figures pertain to a 16 by 20-foot deck for a total of 320 square feet. This includes four by four posts implanted in concrete piers, railings, and a built-in bench and planter. In comparison, a composite deck addition will cost about six thousand dollars more than wood, even more, to install, and only provide a 67 percent return on investment.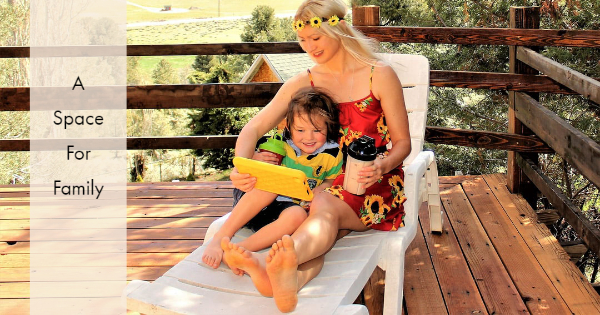 Siding Replacement
Replacing your siding is a quick way to boost the curb appeal of your home, other than hiring a cleaning company for your siding or a tree service to remove unwanted vegetation. Replacing your siding is also one of the best home updates you can make without breaking the bank. About 1200 square feet of new siding will cost about 16 thousand dollars. For this home renovation project, you can expect a 75 percent return on investment, or around 12 thousand dollars. Middle-grade woods such as cedar cost four dollars per square foot to install, while vinyl design is much cheaper at just under two dollars. In fact, one-third of all new homes come equipped with vinyl siding, mainly because it is cheaper, easier to maintain, and does not require painting.
A Minor Kitchen Remodel
One of the best home updates you can make, a modest kitchen remodel, is often compared to a facelift, but for your kitchen. A middle range kitchen renovation will cost approximately 23 thousand dollars. This does not refer to entirely new cabinets, but new cabinet fronts which include new shaker style wood panels and drawer fronts. This also includes new hardware such as cabinet knobs. The total kitchen renovation cost also includes all-new countertops, resilient flooring, a new sink and faucet, and new energy-efficient appliances, as well as a fresh paint job for the walls, ceiling and the trim to top it all off. The return on investment for a modest kitchen remodel is 78 percent. Ever since the real estate market bounced back to normal in 2014, the payback for minor kitchen remodels has been increasing. In short, a modest kitchen remodel will be one of the most welcome sights for potential buyers.
A Garage Door Replacement
Another one of the best home updates you can make is swapping out your old garage door for an upscale replacement. This is yet another fairly cheap and easy way to instantly increase the curb appeal of your home. Most homes come installed with a dull average looking 16 by 7 garage door that is just begging to be upgraded. An upscale garage door would refer to any antique looking door, such as a four-section door equipped with ornamental handles and windows on the top panel. A newer garage door will also likely include thermal sealing around the windows and foam insulation for the purpose of energy efficiency. The return on investment for a new garage door around 3600 dollars is a towering 94 percent.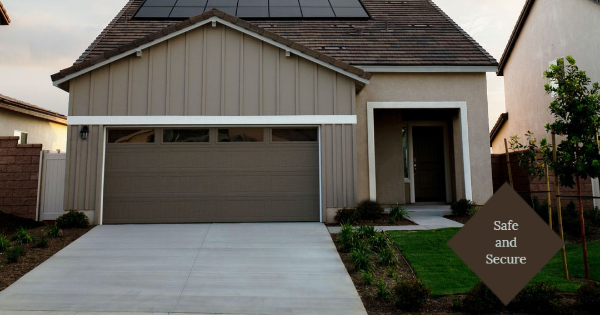 A Manufactured Stone Veneer
Often considered the wisest investment among all the best home updates is a manufactured stone veneer. Replacing your siding surely can boost the value of your home, but it is nothing compared to a stone veneer, even if it is artificially made. An average stone veneer will cost you about nine thousand dollars which you will see a whopping 96 percent return on investment when it comes time for resale. This is a significant increase from just a few years ago in 2017 when the return on investment was 89 percent. Installing a stone veneer is a surprisingly simple project. It generally involves replacing the lower third of your home's front-facing facade with about three hundred square feet of manufactured stone veneer.
An Upscale Bathroom Remodel
On the other hand, an upscale bathroom remodel is one of the worst home updates you can make. An upscale bathroom remodel project involves expanding a 35 square feet bathroom into a bathroom that is one hundred square feet or more. This remodeling project often involves installing a 42 by 42-inch neo angle shower with ceramic tile walls, ceramic tile flooring, a recessed shower caddy, and a frameless glass enclosure. This also includes installing a stone countertop with two sinks, high-end faucets, and drain cleaning. To top it all off, heated floors are usually included as well. An upscale bathroom remodel such as the one described will cost you about 67 thousand dollars and only pay back 57 percent of this hefty price tag. However, this figure has increased ever so slightly from 56 percent in 2018.
A Midrange Master Suite Addition
For the lofty price of 136 thousand dollars, you can add a midrange master suite onto your home. This price includes a 24 by 16 feet master bedroom, a walk-in closet, and a bathroom replete with a bathtub and shower. Unfortunately, the return on investment is 59 percent.
An Upscale Kitchen Remodel
Just like an upscale bathroom remodel, an upscale kitchen remodel carries an enormous price tag of 135 thousand dollars, yet it only comes with a 54 percent return on investment. This figure has only increased minimally from 53.5 percent two years ago. An upscale kitchen remodel includes 30 feet of new custom white cabinets and built-in sliding shelves. This remodel also includes new stone countertops and a ceramic or glass tile backsplash. One of the main reasons this type of renovation provides such a low return on investment is because kitchen remodels often require many subjective choices based on the remodeler's personal taste. There is a good chance your preferences will not mesh with those of a potential buyer.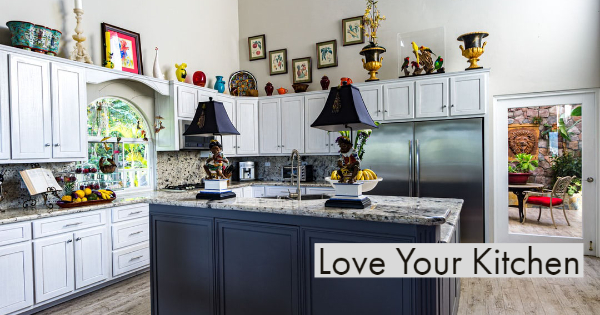 An Upscale Bathroom Addition
This home renovation project involves all the high-end fixtures and flooring you would expect to find in an upscale bathroom. The difference is that this project involves adding an entirely new one hundred square foot bathroom to an existing master bedroom, while an upscale bathroom remodel involves renovating an existing bathroom. For about 90 thousand dollars, an upscale bathroom addition could eventually earn you a measly 55 percent return on investment. This has decreased from more than 60 percent in 2014.
A Midrange Backyard Patio
A midrange patio refers to a 20 by 20 feet flagstone patio that will cost you about 57 thousand dollars. It comes fully equipped with a gas-powered fire pit at the center, a stone veneer kitchen unit with a gas grill, mini-fridge, sink, additional storage, and HVAC services for ventilation. To top it all off, a 20 by 20 feet cedar pergola is included to hold an awning. All this comes with 55 percent on investment when it is time to sell.
Upscale Master Suite Addition
The only home renovation that offers a lower return on investment than a midrange master suite addition is an upscale master suite addition, which is commonly considered the least cost-effective home renovation project, according to home renovation experts. A 32 by 30 feet master bedroom suite costs an outrageous 282 thousand dollars, which is more than an entire home in many parts of the country, and only provides a 52 percent return on investment. This figure is up from 48 percent in 2018 but down considerably from just under 60 percent in 2017. This upscale master suite includes a luxurious master bath, a walk-in closet, an entire lounging area with bookcases and a gas fireplace. Outside the master bath is a five feet long hospitality center with a full bar, bar stools, sink, and a fridge.
Spending ten to hundreds of thousands of dollars on a home renovation whether it be an upscale kitchen, bathroom, or master suite remodel or addition may enhance the comfort or functionality of your home, just be aware it will not likely lead to a great return on investment later on down the road. The best home updates are cheaper ones that have a large effect on aesthetic appeal.